Ivory Stars in New Cross Victory
Dean Ivory, the current u19s top scorer, scored possibly one of the best ever goals to be seen on the hallowed New Cross football pitch. A sublime piece of skill ended with Ivory delicately lobbing the Brunswick goalkeeper, who was later overheard complaining about a crick in his neck. The u19 Squad have made their way through this season with consistent performances and can now look forward to a Leinster Final after the Christmas holidays.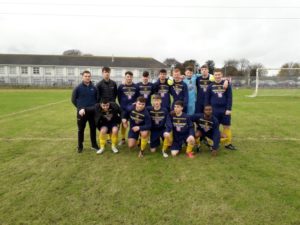 Mr. 'Mourinho' McLoughlin Masterminds First Victory for u15 Boys
Our u15 Boys won their first competitive game as New Cross College recently thanks to a wonderful strike from third year student Martin Cawley. This ends a three-year barren spell for the squad and proves that persistence, effort and team work will always eventually be rewarded. Well done to all players and management…!!!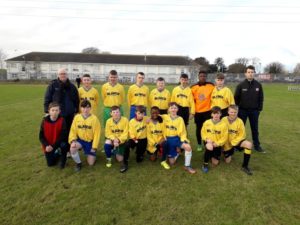 Meade's Marvellous Strike a Contender for 'Goal of the Season'
Despite losing to Mercy College Coolock in the Leinster League, our u17 Girls salvaged something from a very tough game thanks to an absolute cracker of a free-kick from star player Abby Meade . The wonder-strike will most definately be a strong contender for this season's 'Goal of the Season'.